Fratello Trade, joint-stock company Banja Luka, deals with processing, packaging, warehousing, selling and distributing of fresh and frozen fish, sea food, fish products, vegetables, fruits, dough and selling products that require + regime: frying oil and canned products.
Respecting and meeting our customers' needs is our lasting commitment.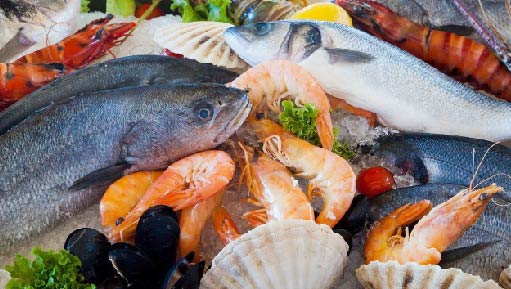 Fratello Trade has developed and perfected special distribution programme of its products for the sector of hotel industry and catering . We supply Horeca sector with frozen fish and soft frozen prawns, shrimps, frozen fish fillet and steaks. We deliver frozen breaded programme to hotels and restaurants, frozen vegetables and fruit, frozen french fries / potatoes McCain, frozen dough, dessert, fresh fish and sea food, as well as products on + mode regime.
PRODUCTS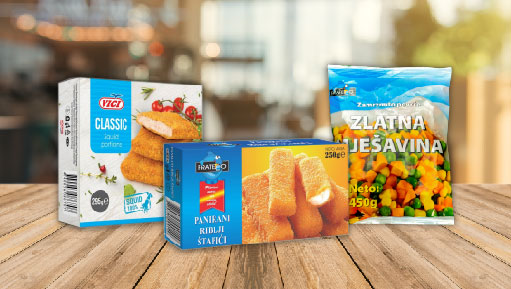 Wide assortment of fresh and frozen products such as all types of fish, shrimp, shellfish, octopuses and squids are at your disposal in our retail in two Banja Luka locations, in the city market and in Ramići. In the above retail places you can find the most complete assortment of our frozen products, classified in following groups: Fratello fish and Seafood, Fratello vegetables and fruit , Fratello breaded programme, Vici products and french fries / potatoes McCain.
PRODUCTS
Fish is a major source of protein in the human diet.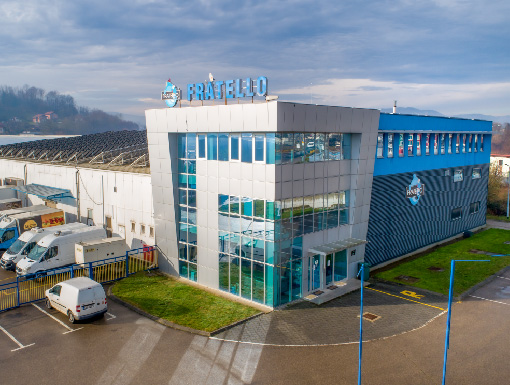 Making healthy food available to everyone, throughout the year, was an idea we turned into our business mission. From the very beginning, we were oriented to satisfy the needs and desires of our customers. Our goal was to offer the highest quality and most complete range of fish, fish products and seafood, primarily for domestic and neighboring markets, in order to gain a competitive advantage.